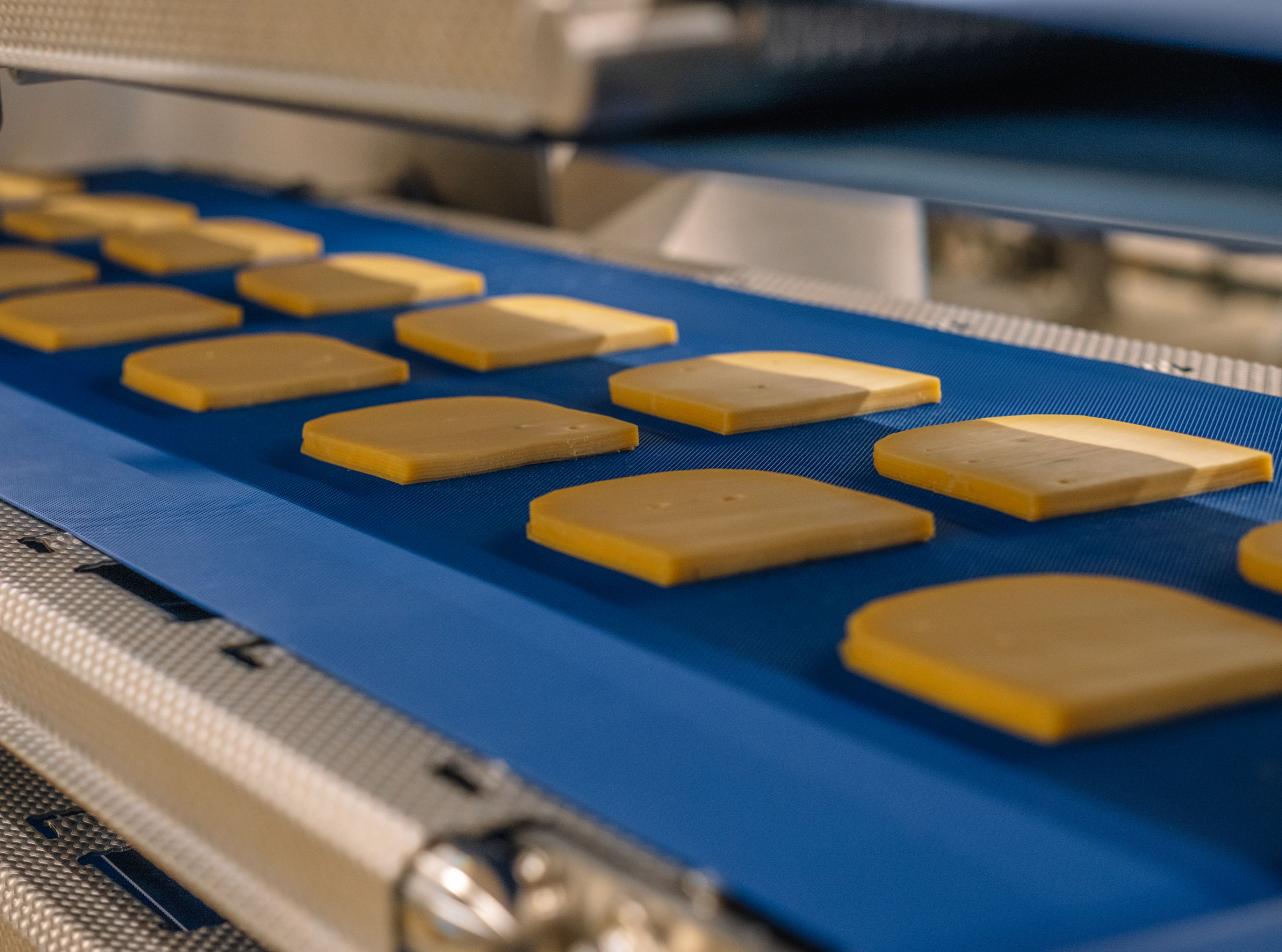 We cut and


package cheese
Every day, national and international cheese producers, brands and small businesses rely on our quality, delivery reliability and our wide range of services.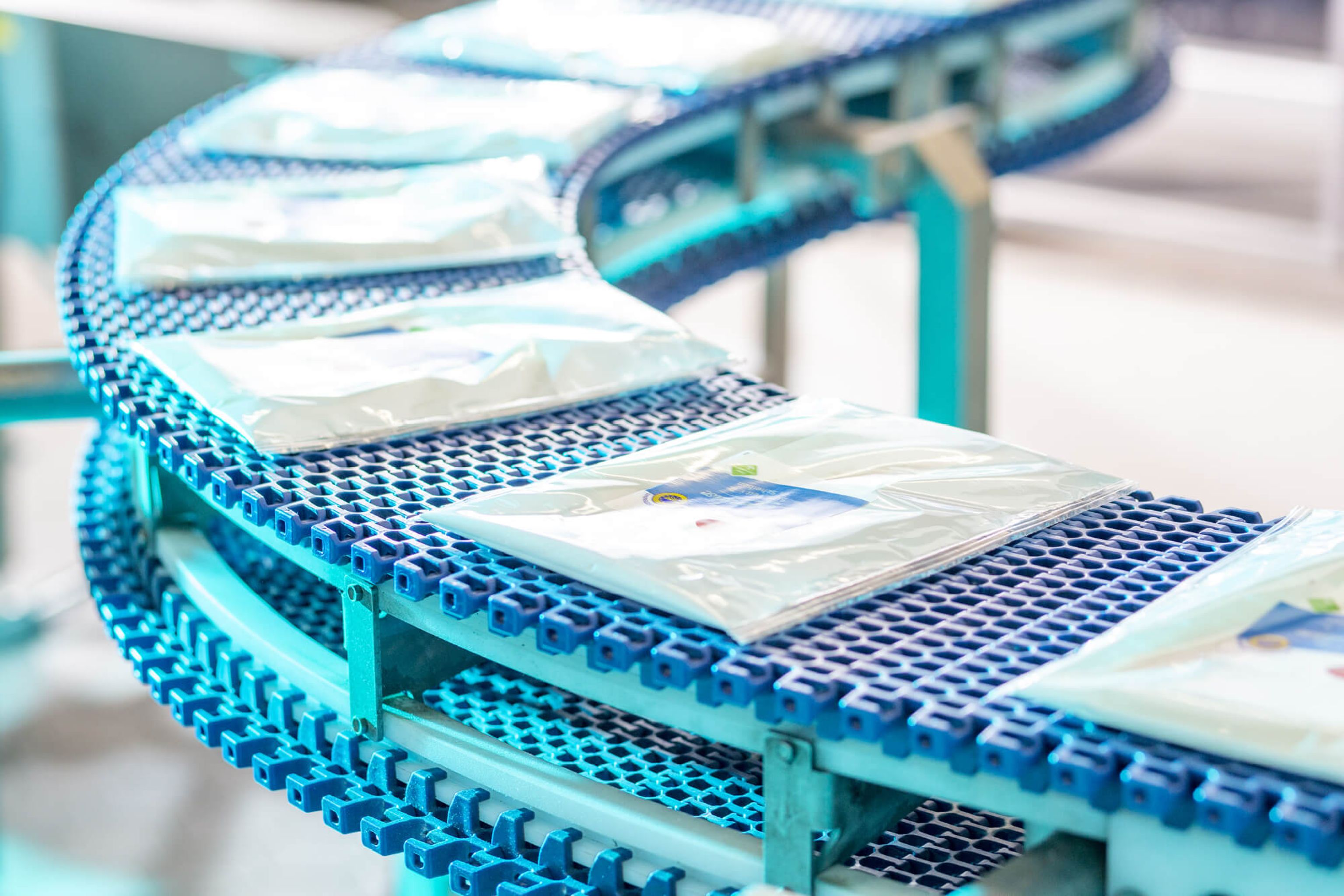 Packaging cheese
As service provider we package cheese supplied by the customer. We take care of the entire process from cutting and packaging to packing and distribution.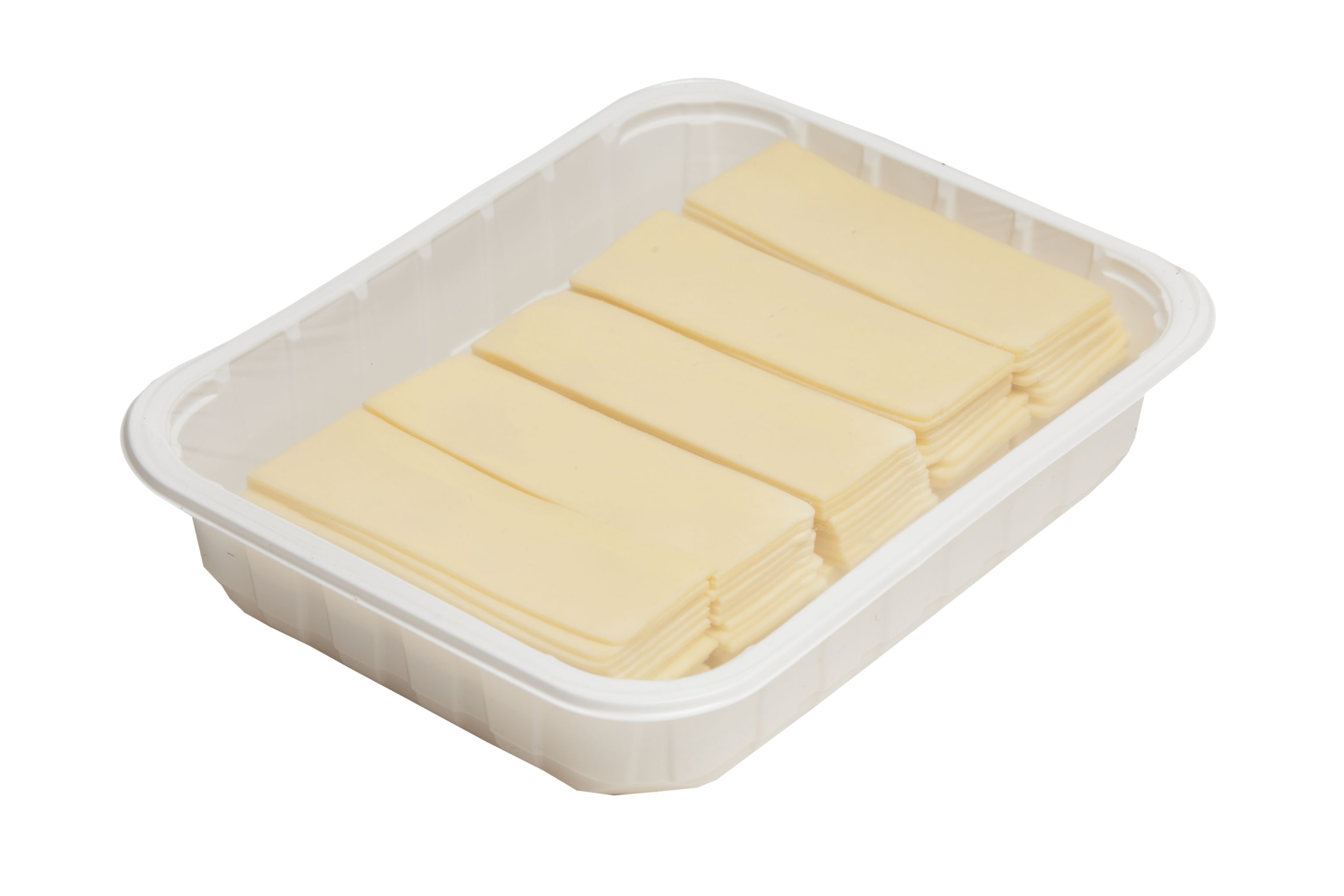 Buying packaged cheese
We cut and package the cheese we purchase in all kinds of shapes and sizes. We sell the packaged cheese to wholesalers, hospitality businesses and to industry.

Hazeleger Kaas cuts and packages your cheese. As independent co-packer, we're delighted to provide full packaging services for large producers, small businesses and brands. We first meet with customers to discuss their own and their product requirements. We then search for the most suitable packaging for the product. During this process, we always seek a sustainable solution. We can also package cheese in any required shape or size and always work with the customer to find solutions. You can rely on us for flexibility, quality and delivery reliability, as we aim to be the long-term partner you're looking for.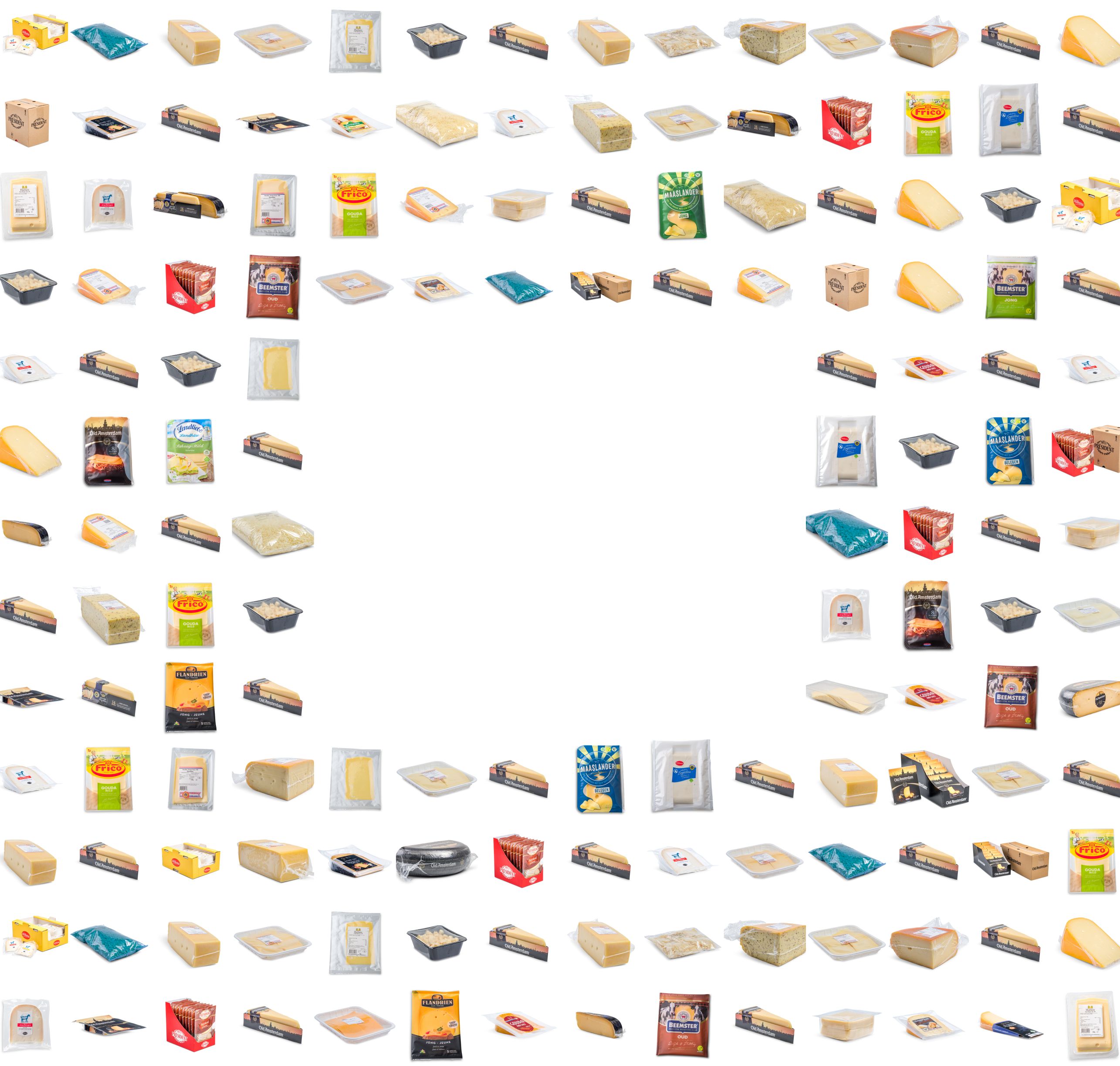 The staff and product quality is superior

Director Strategic Partnerships Royal FrieslandCampina
Our packaging


supports successful companies