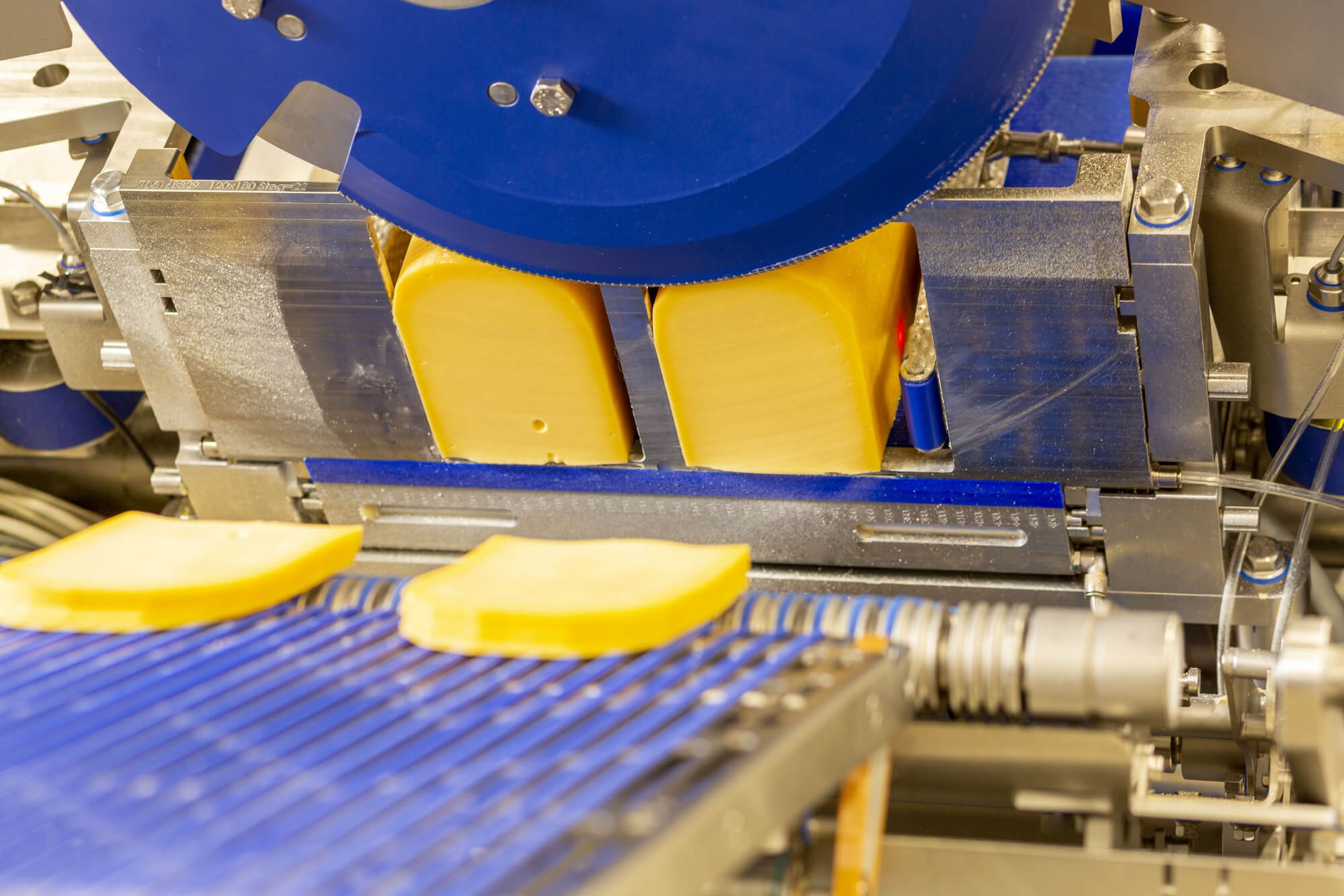 Cutting
We cut the cheese in different shapes, sizes and weights. From rectangles to triangles and round slices. From large to small.
How we cut
We are happy to advise customers on the options for the product they have in mind. We help customers decide on the shape, size and weight of the cheese. We cut wedges, slices, 'Swedish cut' wedges, industrial blocks, half cheeses and rectangular pieces. We can also offer customisation.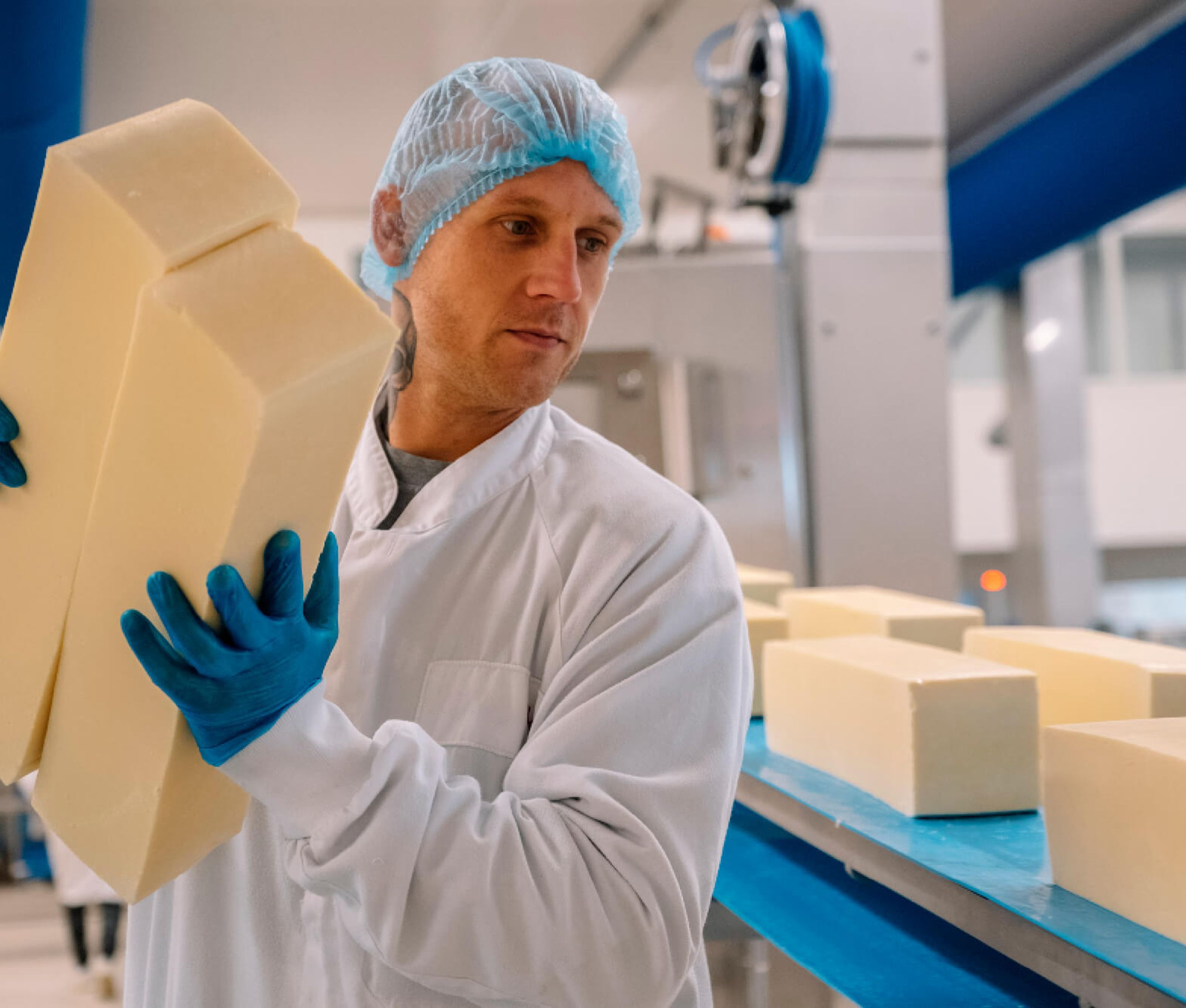 We cut cheeses into different shapes
We cut the cheese in slices or pieces. All kinds of different shapes, sizes and weights are available within these frameworks.
Wedge pieces
Pieces from a round cheese from 150 g to an unlimited size
Slices
From 1 slice up to 2 kg in various weights and sizes
Swedish cut
Half wedges or 'Swedish cut' wedges from round cheese from 100 g to around 750 g
Industrial blocks
Rectangular hotel block cheeses of around 1.5 kg to approximately 7.5 kg
Half cheese
Half round cheeses from 4/5 kg or 12 kg in weight
Rectangular pieces
Rectangular pieces from 50 g to around 450 g
From cutting to distribution
See what we do in every stage of the process.