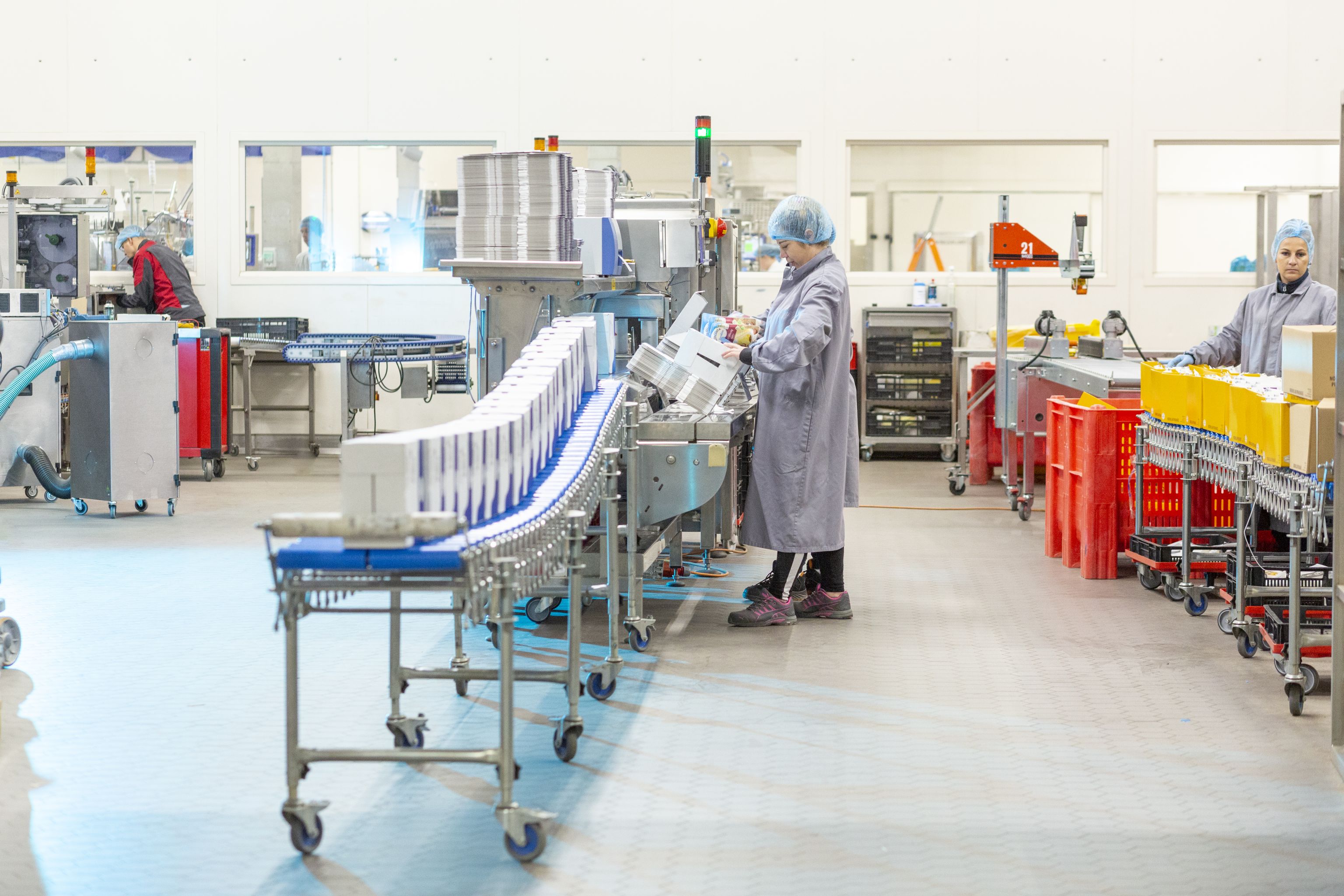 We specialise in cutting and packaging cheese, processing all kinds of cheese every day into fantastic end products for our customers.
The specialist in
processing cheese
At Hazeleger Kaas, you're at the right address for both large and small production sizes as well as specialist batches. We possess the people, knowledge and technology in-house to ensure that each product looks at its best. We would be delighted to advise you on the various shapes you can choose from and efficient cutting and packaging methods.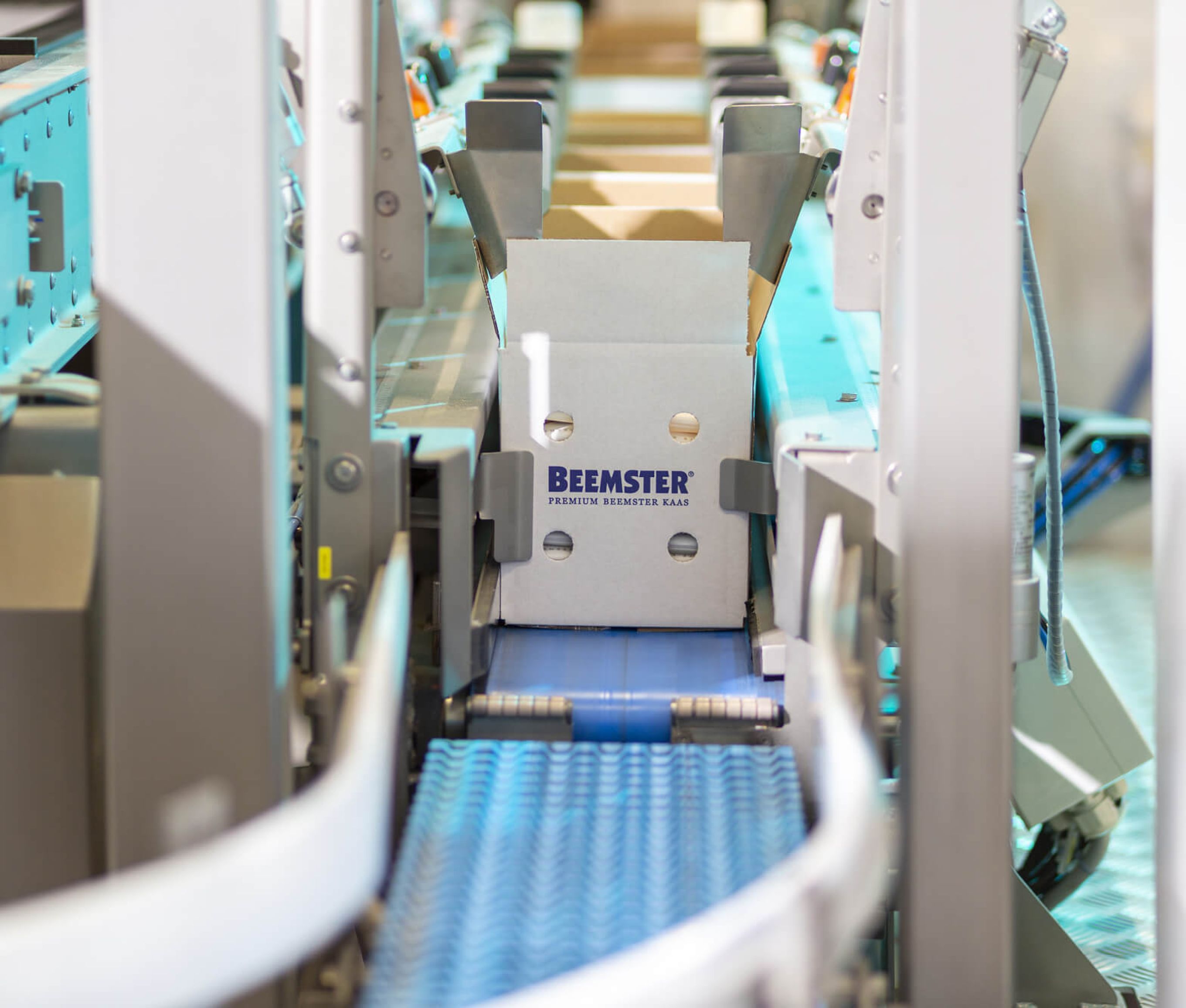 Our certificates
we have all the necessary quality and food safety certificates.
Our machinery
is advanced and equipped with the latest innovative technology. Our machinery is also subject to continuous so we can continue producing day and night.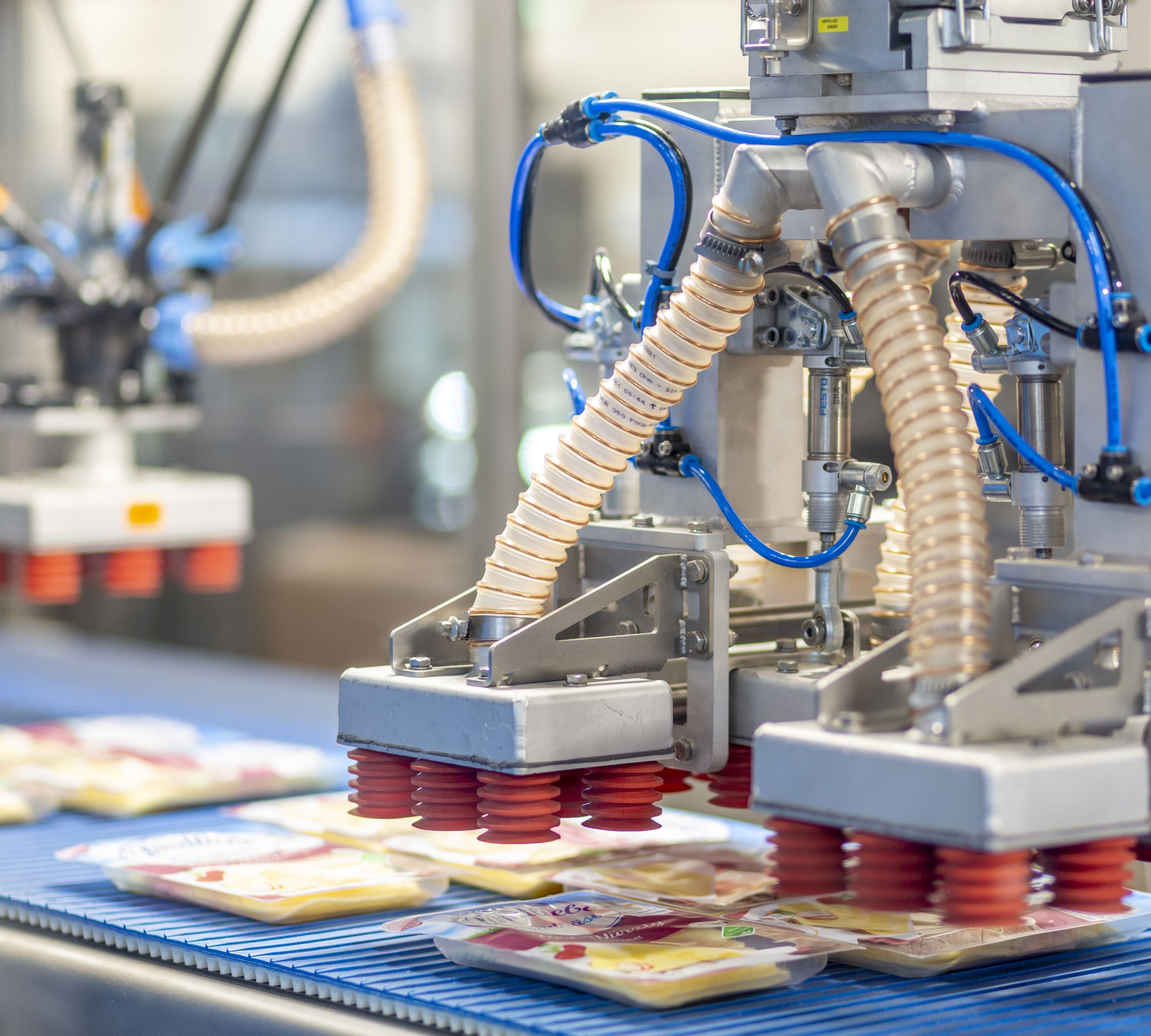 Family company with short lines of communication
we're always ready to help each other and our customers. We keep things simple and efficient and we don't break any agreements we make.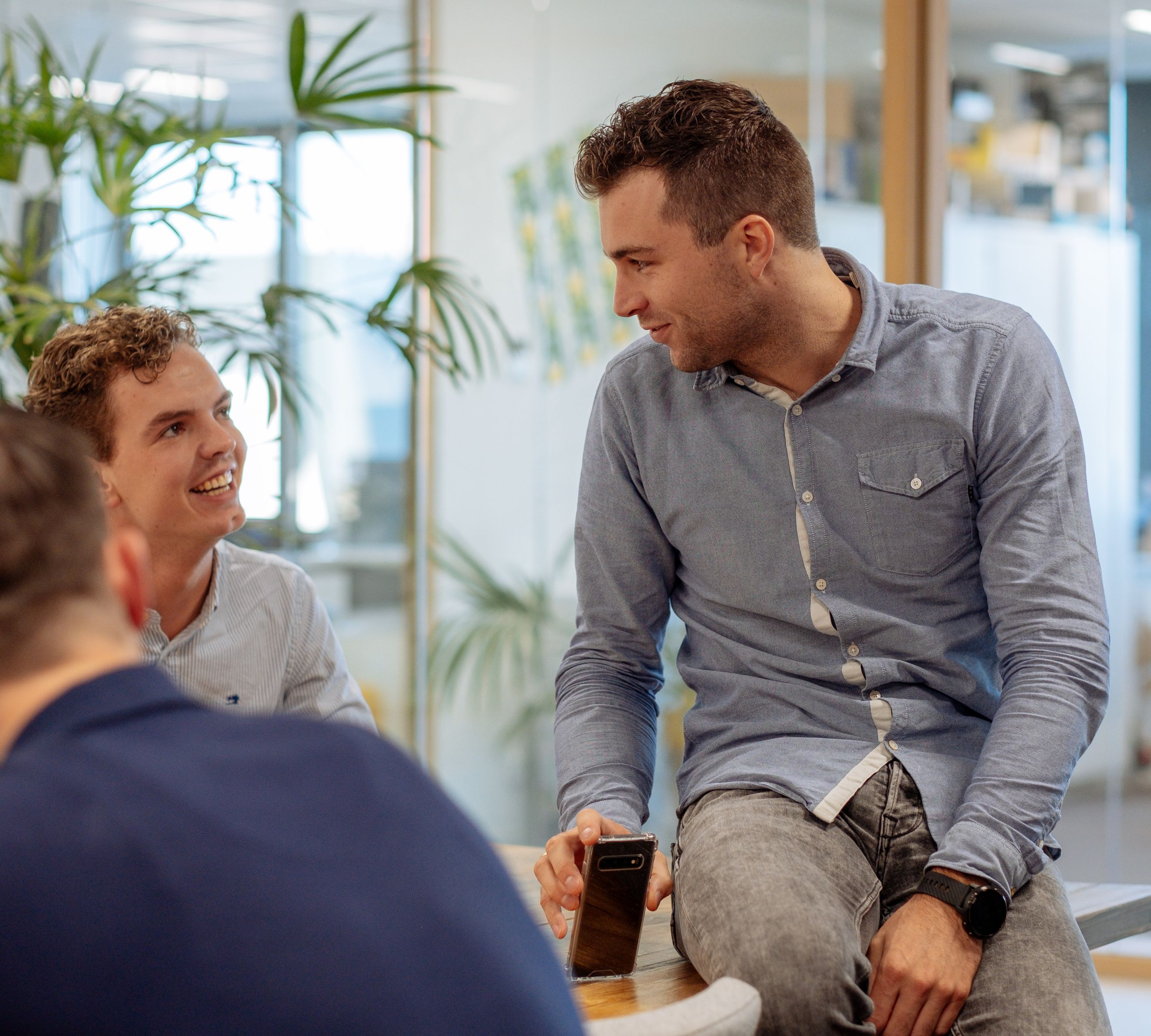 100th anniversary
Crowned our 100th anniversary by packaging 26 million kilograms of cheese. We would like to thank all our partners and customers and hope to be able to establish many more partnerships with you in the future.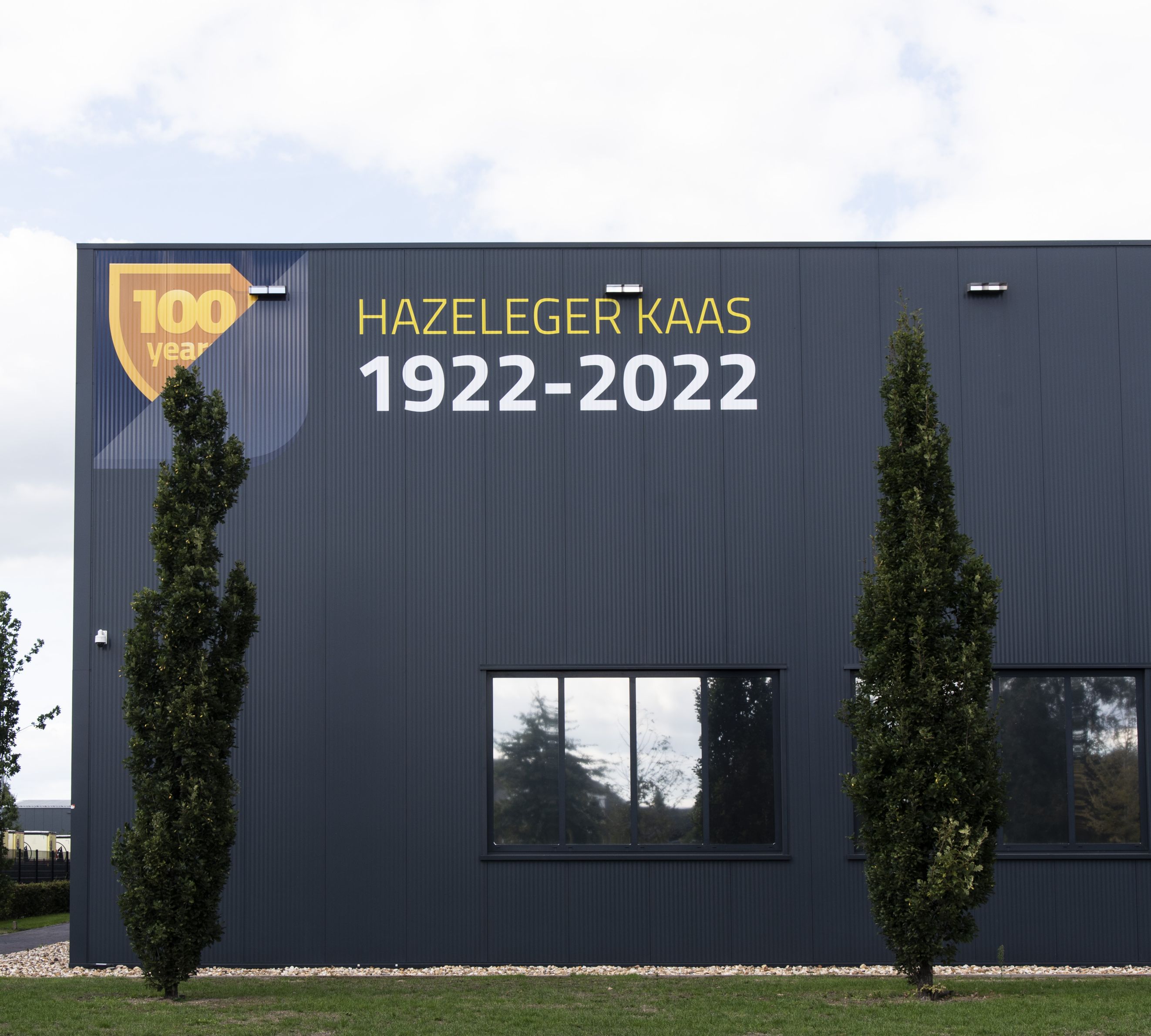 Predicate Purveyor
To crown its 100-year anniversary, Hazeleger Kaas was awarded the title of purveyor to the royal household on 20 December 2022.
Our employees
There is a positive working atmosphere at Hazeleger. This ensures that our employees work with us for a long time and that we, as Hazeleger, have a lot of knowledge in the field of packaging.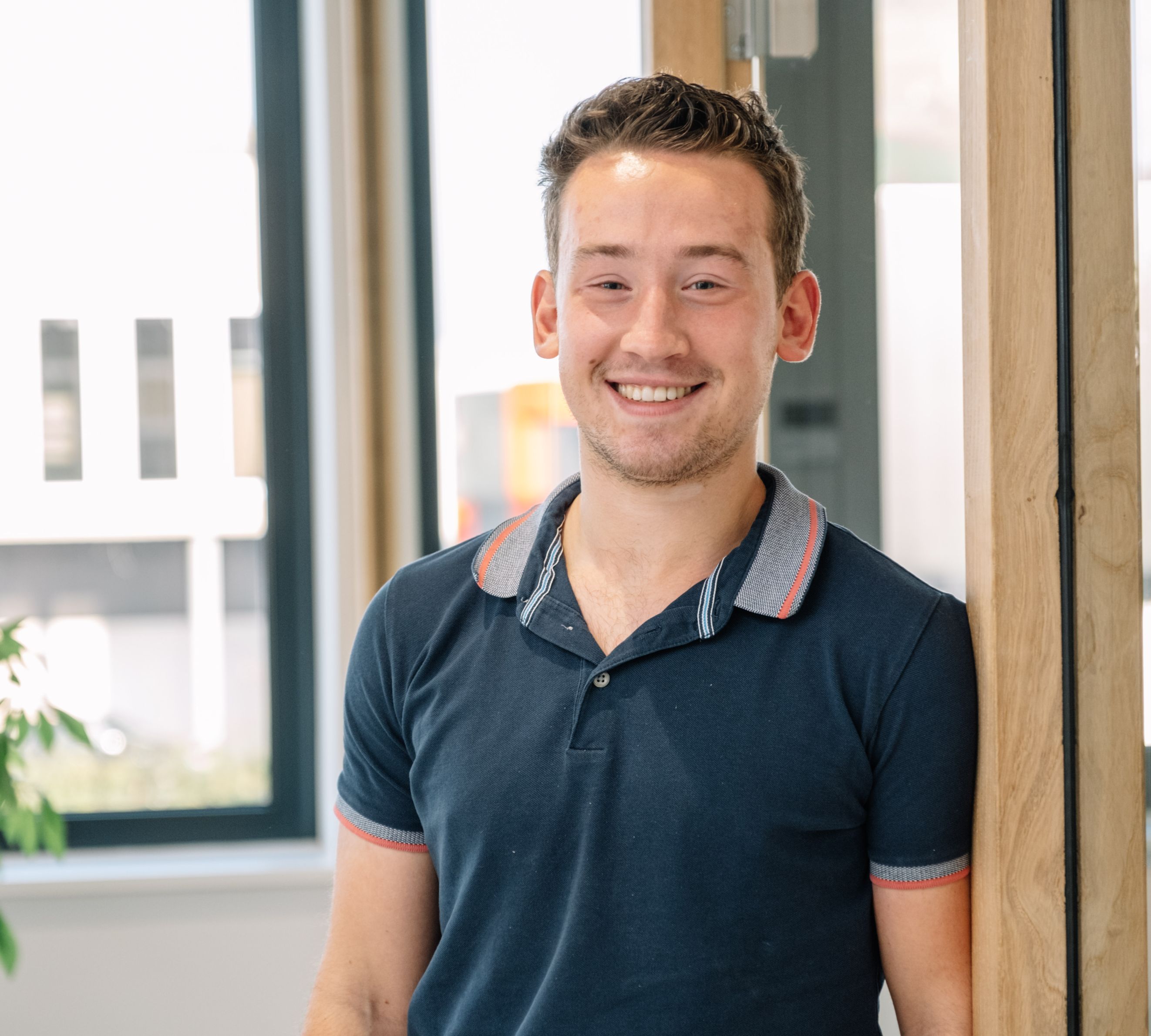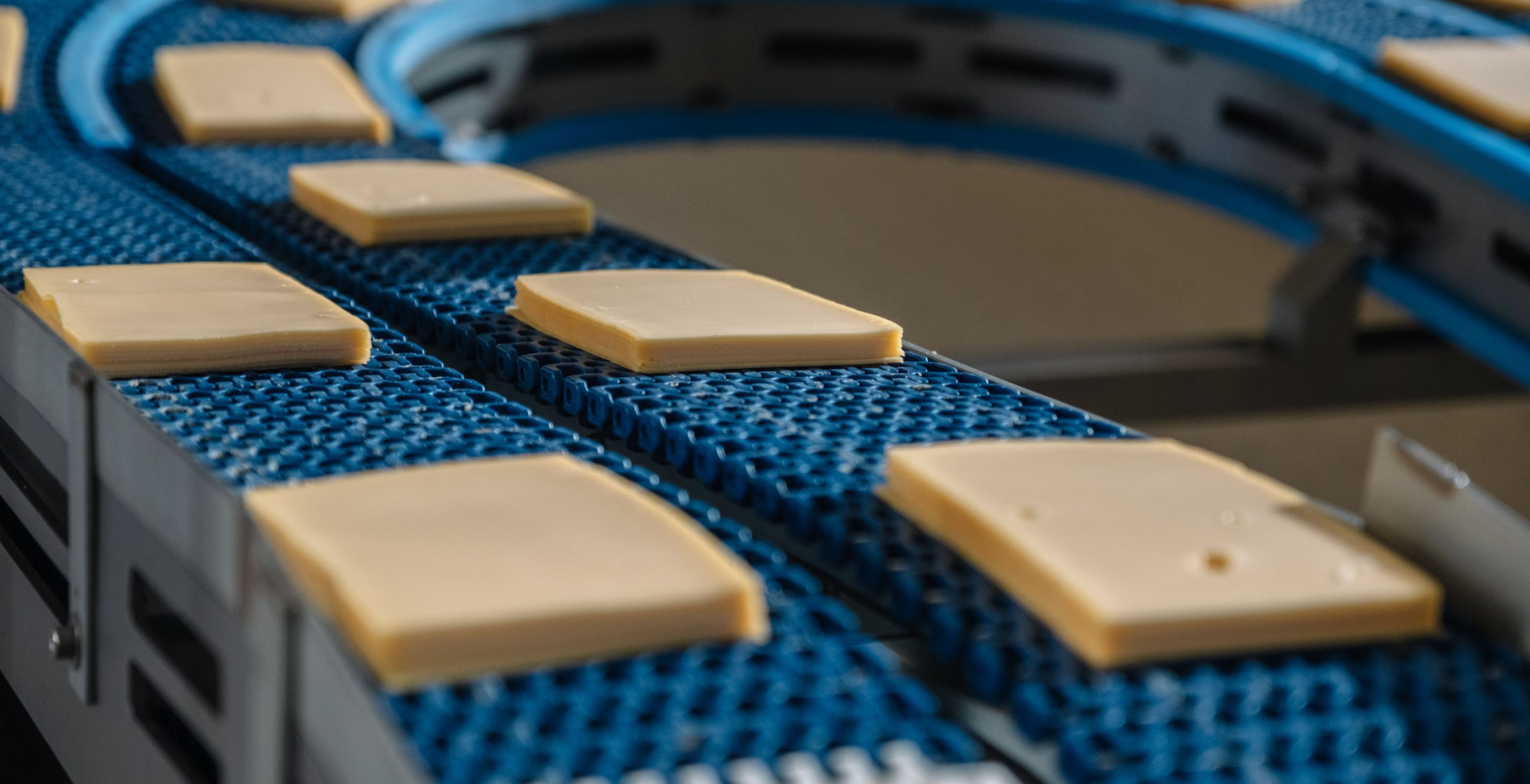 Follow the cheese to the customer. Learn more about our cheese journey: from preparation to distribution.